Joining #2h4family, you don't have to invent the wheel all over again! Every year we prepare graphic materials with the motive of this year's "Two Hours for Family/Human" Action. Among them you will find posters, banners, graphics for social media or proposals for letters, emails to employees.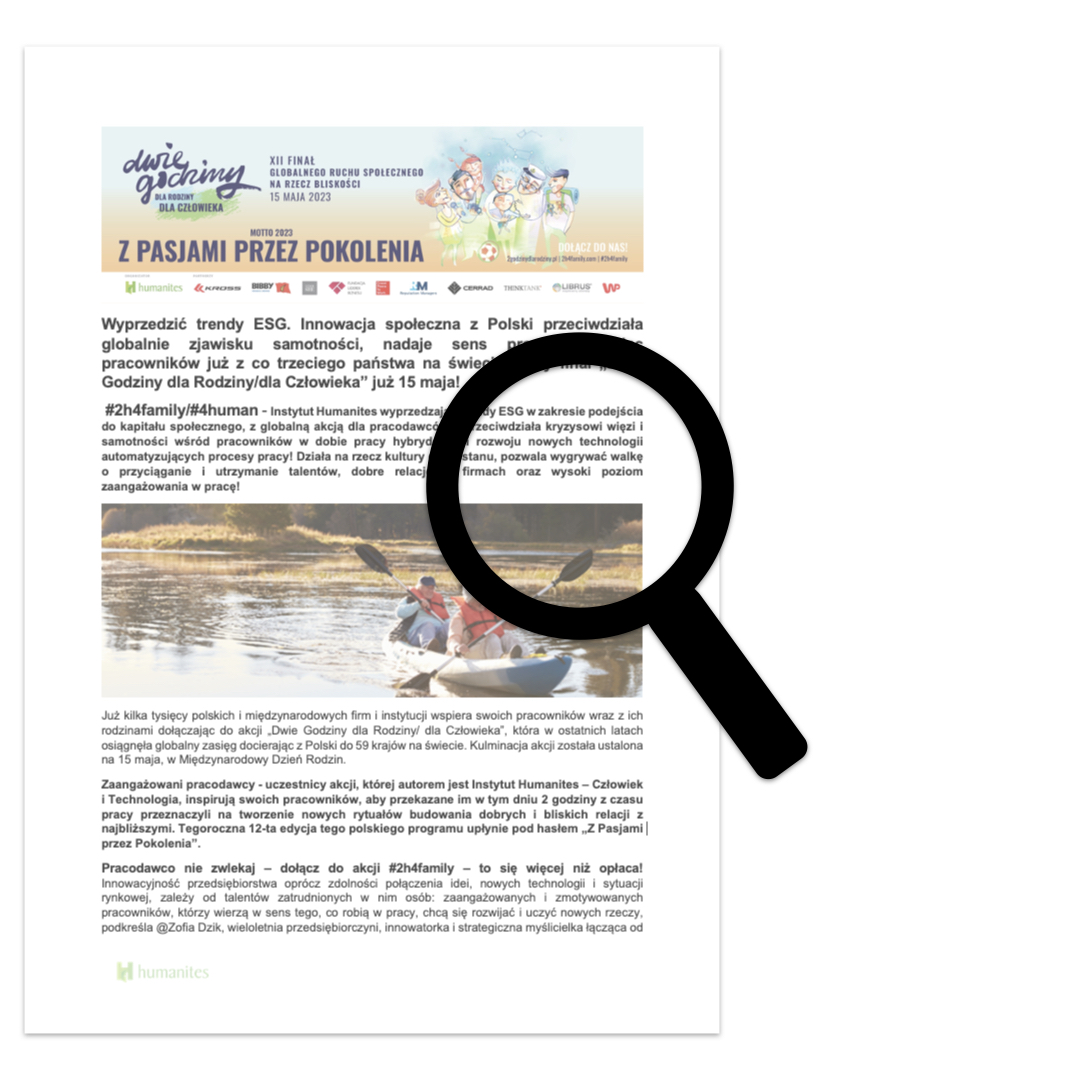 Press Release #2023
Press Material I: With_passions_across_generations"
Do people share their interests with their loved ones? Work and life with meaning. 12th edition of "Two Hours for the Family | for Man" – DOWNLOAD THE FILE
Press Material II: "Stay_ahead_of_ESG_trends"
Social innovation from Poland globally counteracts the phenomenon of loneliness, gives meaning to work by engaging employees from every third country in the world! The 12th final of "Two Hours for Family / for Man" on May 15! –

DOWNLOAD THE FILE
Downloadable materials
Letter content:
Graphics, banners and poster:
TIPS&TRICKS How small, medium and large companies celebrate #2h4family:
examples of implementation from our competition: ideas, events, activities: HERE
Do you like our campaign??
Join the group of our Ambassadors and Partners – welcome!
Become a Partner of the action 2h4Family,
Become an Ambassador of the action – 2h4Family, Global Social Movement
cooperation offer: download file 
If you have any questions, feel free to contact us!!
Campaign Coordinator:
Katarzyna Lorenz
katarzyna.lorenz(at)humanites.pl