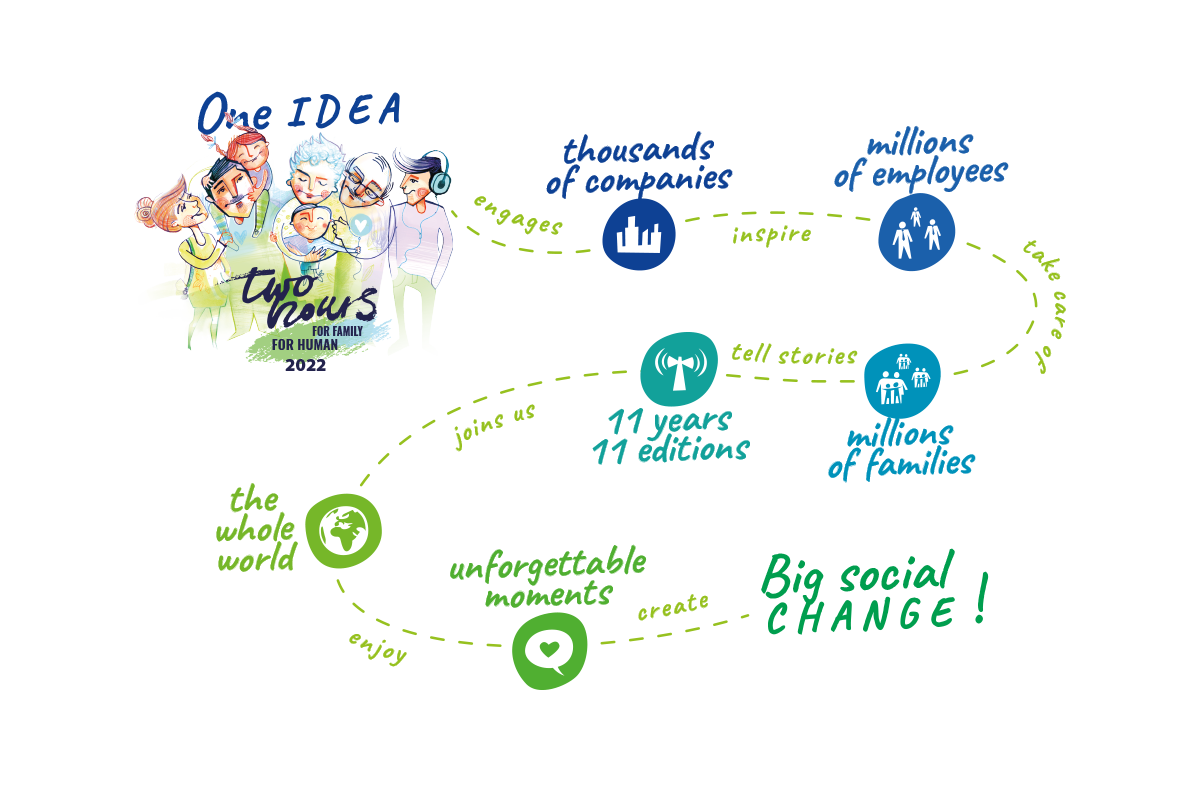 IDEA OF THE CAMPAIGN
All people in the world need universal qualities in relationships with their nearest and dearest. We need love, unconditional acceptance, safety, respect and trust, as well as words and actions directed at us, which express those values.
Family life is not about the number of hours spent together, but about what we do and who we are at this time.
Living in a hurry, trying to reconcile all duties, is not conducive to building family relations and strengthening the bonds. Engrossed in the virtual world and global topics, we lose those who are closest to us: our grandparents, parents, siblings, uncles and cousins. We no longer know our roots or value the concept of many generations living in one house and the diversity of our families.
The Two Hours For Family is a social campaign for strong family relations, it encourages people to be together and not "beside" each other. We invite everyone to turn 15th May – the International Day of Families – into a day dedicated to reflection on the quality of our relationships with our family members. Let us stop for a minute, take a look at each other and our families. Let us ask a question: When was the last time I found out something new about my family? When was the last time we did something together?
The Two Hours For Family campaign globally counteracts the crisis of bonds as well as has a preventive effect on our mental and emotional health. The campaign, implemented by employers across the whole world, is a symbol of professional and private life integration under the slogan: "One life – many roles". Studies conducted on all continents of the world have shown that strong and deep relations with our family and friends are prerequisites of our happiness, development and well-being."
Download the presentation: Two Hours For Family – we connect people.