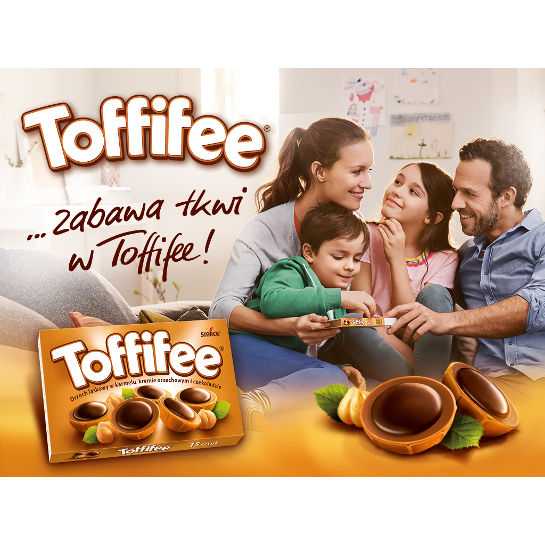 For Toffifee, the family is priceless. And not only because we create our products to make family moments more enjoyable. We strongly believe that the quality of life, the level of energy and willingness to act depend on those closest to you. We know perfectly well that employees satisfied with family life are more involved in the work and better perform their jobs.
We also know that time is needed to build a happy home relationships. Therefore, we are enthusiastic about joining the Campaign, which not only perfectly matches the values of the Toffifee brand, but also our human perception of the world. We hope that the "Two Hours for the Family" campaign will contribute to the quality of life of our employees and their families.
Aneta Paziewska Senior Brand Manager Storck Sp. z o.o.