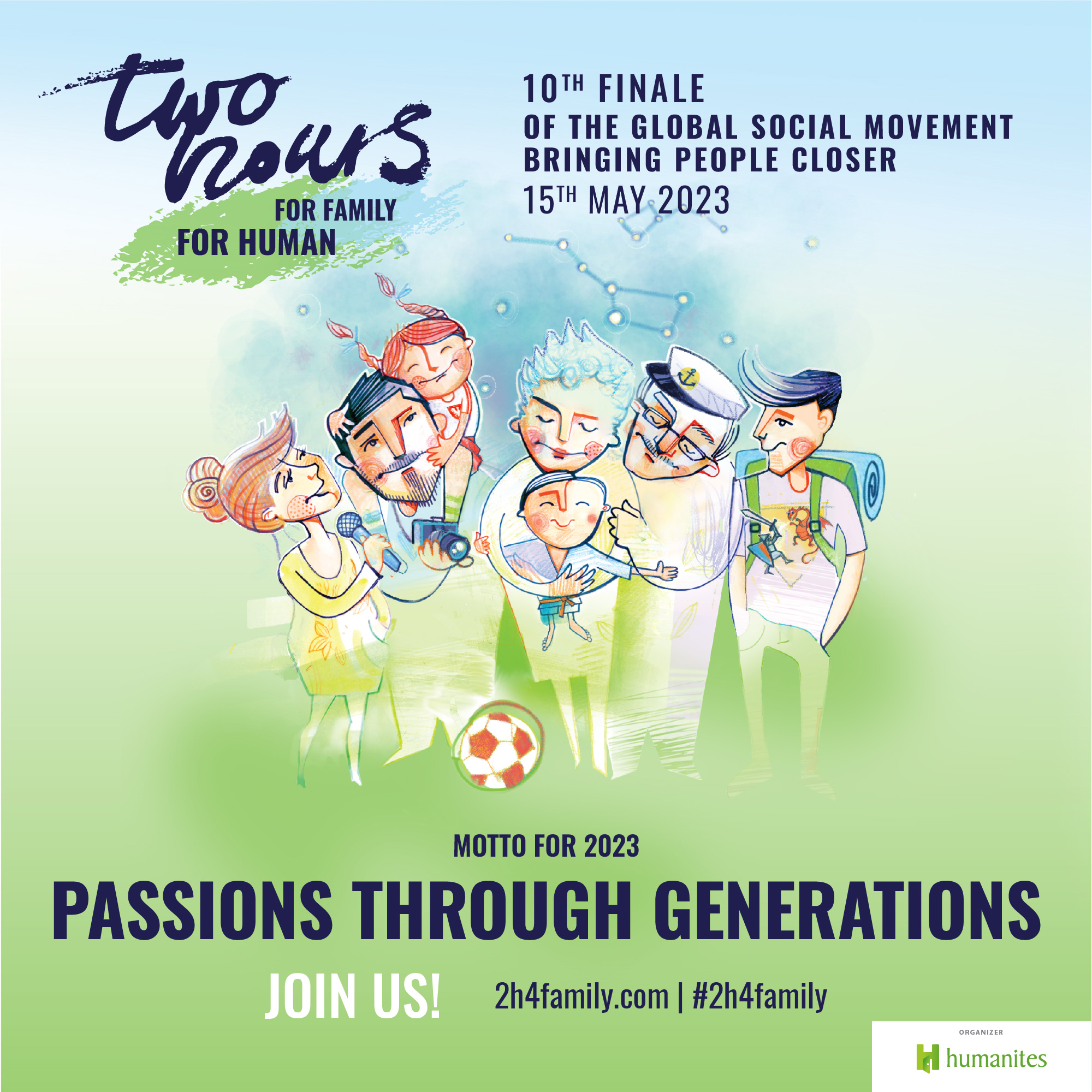 The grand finale of the Two Hours for Family campaign is just 10 days away!
Two Hours for the Family/for the Man is a Global Social Movement for Proximity, launched 12 years ago in response to the growing phenomena of loneliness, depression and human bonding crisis.
On May 15, 2023, the 12th edition of the campaign will have its finale. More than 2,000 companies have already joined it, among which we find large companies like Shell, Alexander Mann Solutions, GFK. But also many small and medium-sized companies. The secret is the simplicity of the campaign – to participate, all you need to do is register your company on the website and pledge to encourage employed people to spend time with loved ones, family, preferably intergenerationally, around May 15. Giving time off work is not mandatory, but most companies participating in the campaign opt for this move.
Employers' attention to creating a space conducive to harmoniously combining work and family life has a direct impact on the effectiveness and achievement of the company's economic goals, as well as on the development of the next generation's social skills. Business is a key force for positive social change, so: for the sake of your employees, society and company goals – join us! The 2h4family campaign fits in perfectly with sustainability standards – ESG ("S" for "social") and the #HumanEconomy trend.