#2h4family is Humanites' proven idea for 11 years, to bring people together at work and in families, building a high culture of work and engagement.
It promotes a culture of well-being, where business achieves its goals, and people find meaning! By joining our action – on May 15th, the International Day of Families, you can:
Shorten your working day by 2 hours. Consider the mode of joining the action: a potential reduction of working time on May 15th or another corresponding date.


Above all, encourage your team to spend this time with their loved ones,

preferably intergenerationally! The main objective of #2h4family is to inspire you and your employees to dedicate this day to their families. Let's foster good conversation, get to know each other, or search together for your Family's roots. Let this time strengthen intergenerational bonds in families, the work environment, and our immediate social environment..
Use our inspirations to suggest several ideas for activities with your Family to your employees!
Please send us information on the campaign's implementation in your company: pictures, examples of ideas, and activities you used to enrich the celebrations.
"2h4family" is a great way to support employees in combining their professional and private roles. It builds a culture where employees are seen as integral human beings and not only human resources.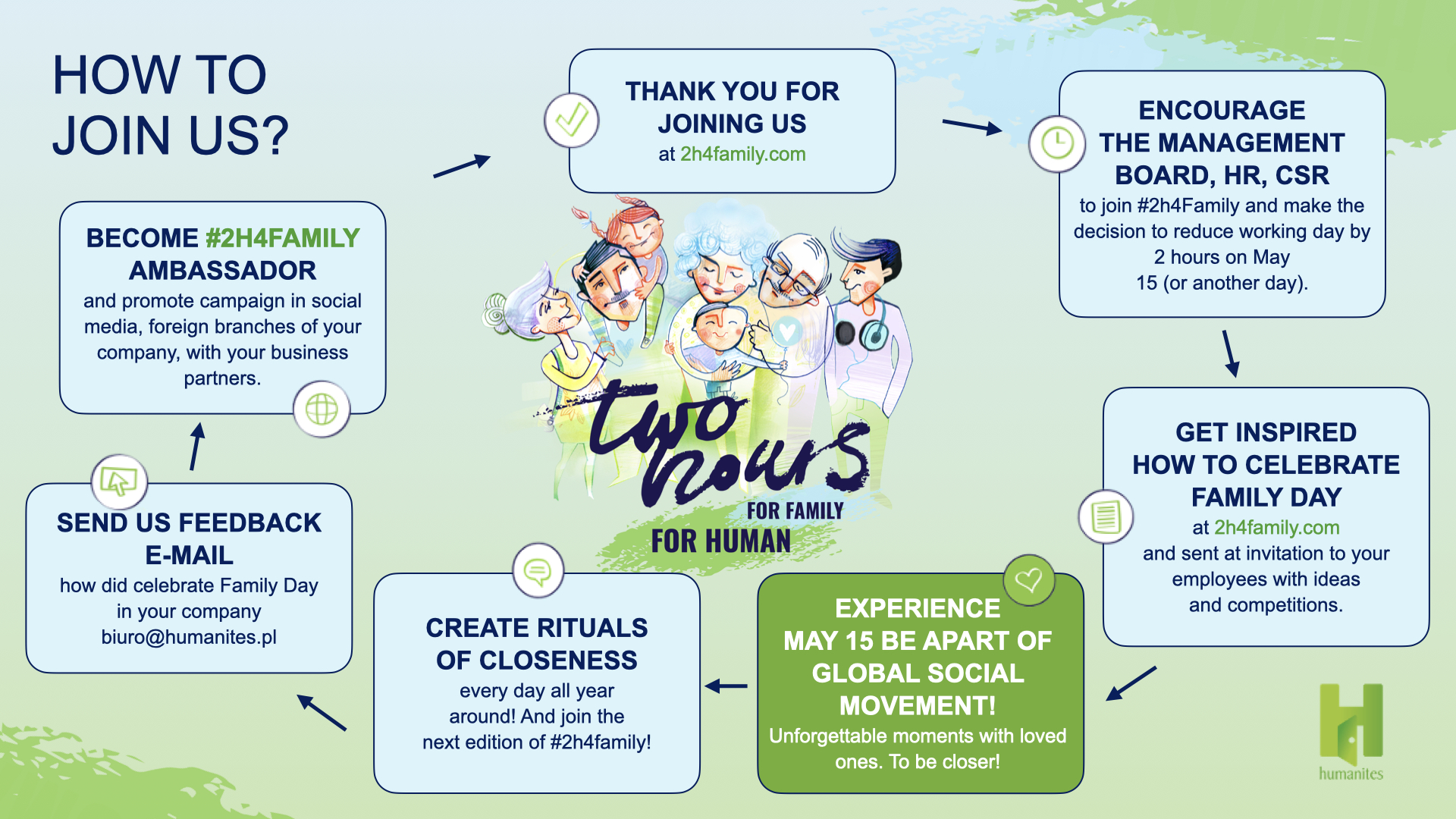 Haven't you taken part in the campaign yet? To join the #2h4family, you need to: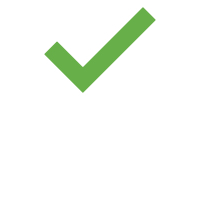 Talk to your company/organization about the campaign. Contact the decision-makers: Management, HR, or CSR department. Consider the mode of joining the action: a potential reduction of working hours by two hours. Reducing working time is not a prerequisite for joining the campaign. However, we have observed that over 90% of the companies participating in the campaign granted their employees 2 hours off last year.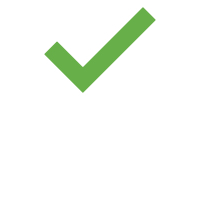 Register your company – fill in a short form. The form is available on the page: "Register a Company.".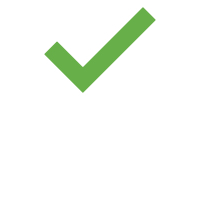 Use the ready-made graphics and email templates to inform your employees about the action!"Downloadable templates". Invite your employees to the competition we organize every year! See the inspiration for the competitors.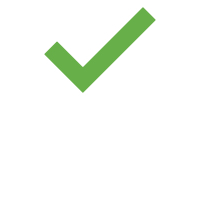 Offer "something special" on the International Day of Families, which falls on May 15th. Use our tips: "How to celebrate.".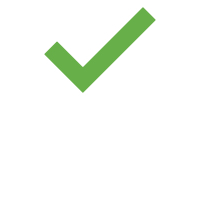 Share your inspirations and reflections: let us know how you celebrated. Write to: biuro@humanites.pl. Take part in the competition! Summarise what has happened in your organization. How can it influence your development, change your employment policy, and build relations with employees, co-workers, and contractors for the next year? See how other companies have organized this day in previous editions: "Winners of the competition for the best #2h4family action".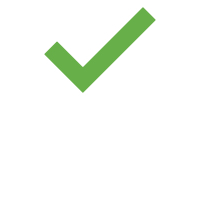 Become a #2h4family Ambassador if you like the action! Share the information about the activity on your social media, and invite your colleagues and contractors in Poland and abroad to participate in the campaign! Send information to your branches and partners. Use ready-made graphics for communication "Templates to download".
Employees highly value the #2h4family Hours action!
It appears in the top 10 benefits indicated in nationwide employee satisfaction surveys (in Poland). The campaign strengthens families and teams within companies. It also positively impacts people's mental and emotional health.
In recent years, #2h4family has evolved
into a Global Social Movement that brings people together!
More than one million employees and 1100 companies from 18 countries are already participating.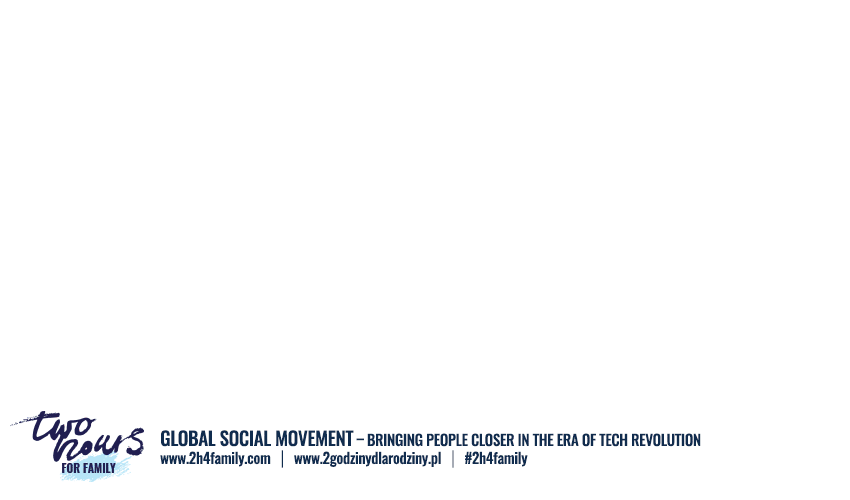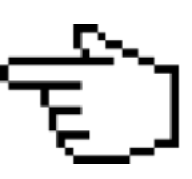 Each year, participants in Two Hours for Family/ For Human Person participate in the COMPETITIONS we organize! In edition #2021, our prizes included, among others, two Kross bicycles worth a total of 15 000 PLN! This year we will announce a new contest with prizes!
The motto competition – employees will invent a leitmotif for the following year's campaign to build closeness around this motto in the next edition. And we are printing a new deck of ASK ME cards (a family game) inspired by this theme! See: "Award-winning ideas."
Competition to celebrate the 2022 edition – the company describes how it marked the #2h4family, and we award! See:

"Winning action implementations."
We are proud that many great personalities have supported our actions over the past years.
Our campaign has involved, among others: Andrzej Seweryn, Roma Gąsiorowska, and Kamil Stoch, Stanisław Sojka, Professor Jerzy Bralczyk or the extraordinary DJ Wika. We also recall with emotion the support we received a few years ago from Mr. Zbigniew Wodecki.